I facilitated my first ShadowWork practice workshop on Sunday. I judge it was a success!
Mark helped me facilitate after going through a training with me.
Five men attended, and two got to do work in the circle. The first man said he got what he needed, and the second said it was deeper than expected.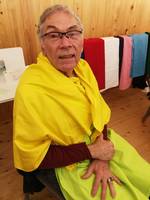 Great to see real raw emotions and see men receive heartfelt support and love.