21:45 Friday 03 August 2018 JST
Apparently there is a big sale on Drops.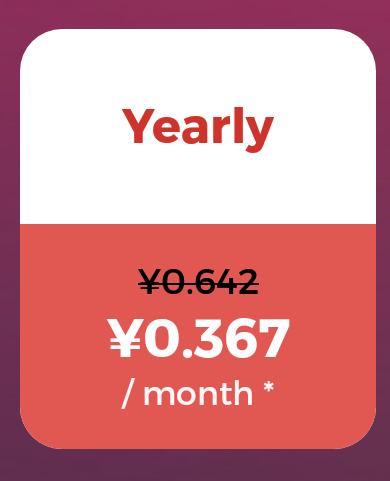 From me to Drops via their in-game help
Pricing is incorrect in Japanese yen

0.367 yen is like US$0.00367

I can do with that price! ;-)

I was impressed with how quickly I got a reply!
Hi,

Thanks for playing Drops and contacting us! We're really sorry
about any confusion and inconvenience!

What you see in the app is the price for one month in your
currency, but the total for the yearly subscription is billed as
one up-front payment for the full year at the time of subscribing.

Please, let us know if you have any question or need further assistance!
Cheers,

Kata
@ The Drops Support Team

Here is the best reply I can quickly write.
HI Kata

I admire your belief that the price is right.  (If it is right, please sign me up.)

When I click on the button to buy the yearly package, it wants me to pay 4400 yen.

However, the monthly price is listed as 0.367 yen, which is not 1/12th of 4400.

The price should be listed as 367 yen per month.

   best regards
   - Rob