09:14 Tuesday 15 November 2016 JST
This thank you is from last week or so, but I just now put the images on my image site. Dad's Pies are awesome!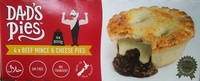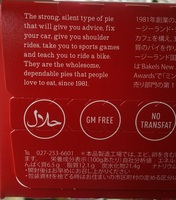 The strong, silent type of pie that will give you advice,
fix your car, give you shoulder rides, take you to sports
games and teach you to ride a bike. They are the wholesome,
dependable pies that people love to eat, since 1981.